DX Assembly
---
Follow the assembly procedures below to correctly assemble and set up your new DX.
If possible, get the help of a second person to help unpack the box and better manage the assembly steps where lifting is required.
Unpacking and assembly should take approximately 20 minutes. All tools are provided.
Shipping and Box Contents
---
The DX is shipped in 2 boxes.
Main Box – 54″ x 24.5″ x 17″/137cm x 62cm x 43cm  Wt – 71lbs/32kgs
Rail Box – 77.5″ x 3.5″ x 3.5″/200cm x 9cm x 9cm  Wt – 19lbs/8.5kgs
Unpacking Tips
If assembling on a hard floor, place a blanket or drop sheet on the floor to prevent any damage.
Start by removing the front flywheel unit assembly from the main box.
Carefully lift front unit the from the box (**use 2nd person if available) and place gently on the floor as per diagram .
Make sure the front unit is firmly balanced and away from being knocked over or lay flat on floor instead.
Remove components from remaining 2 boxes and lay out on floor. Confirm against the checklist in the assembly manual.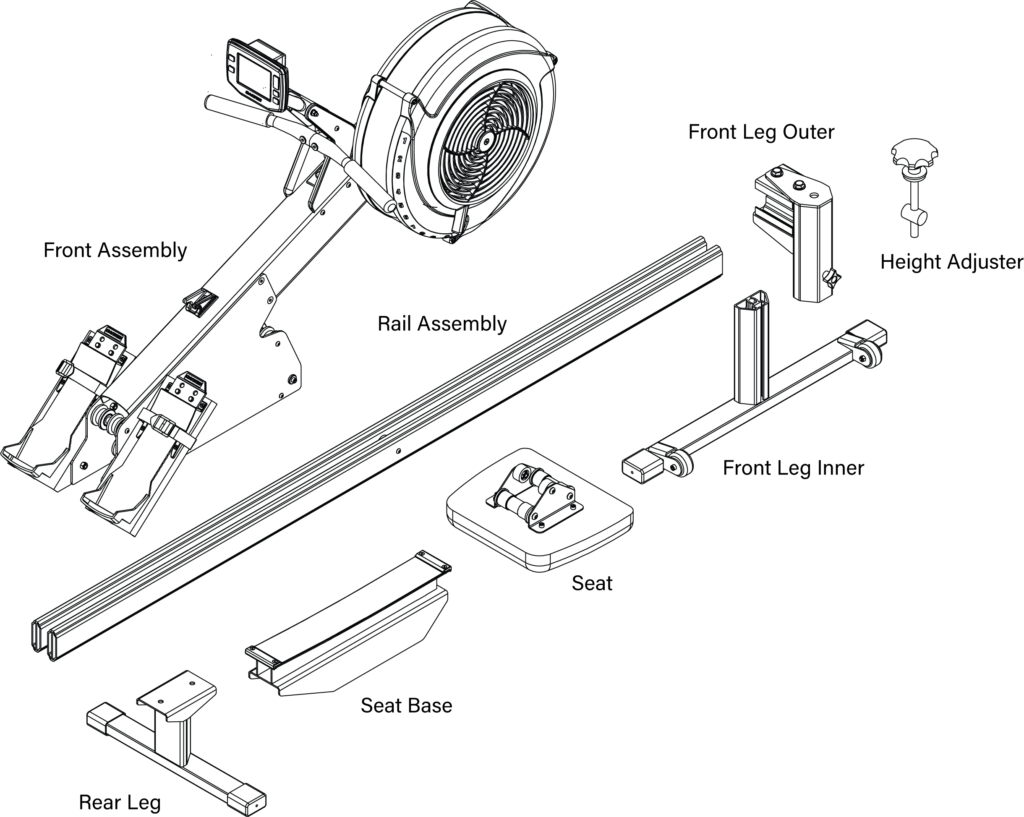 Step 1: Rear leg to rails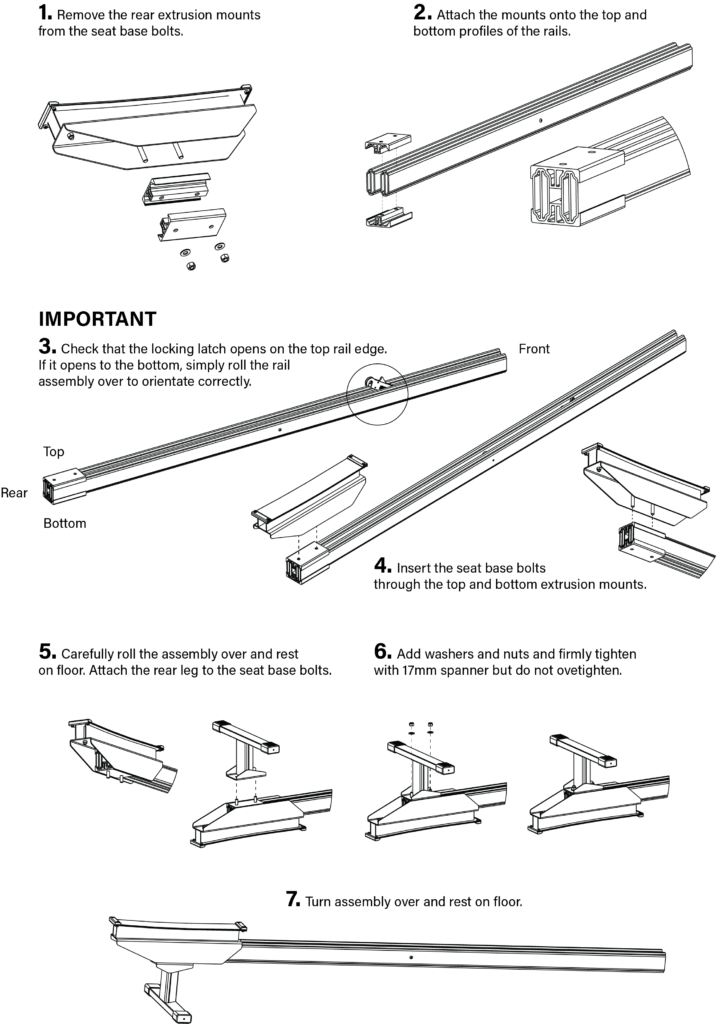 Step 2: Front leg assembly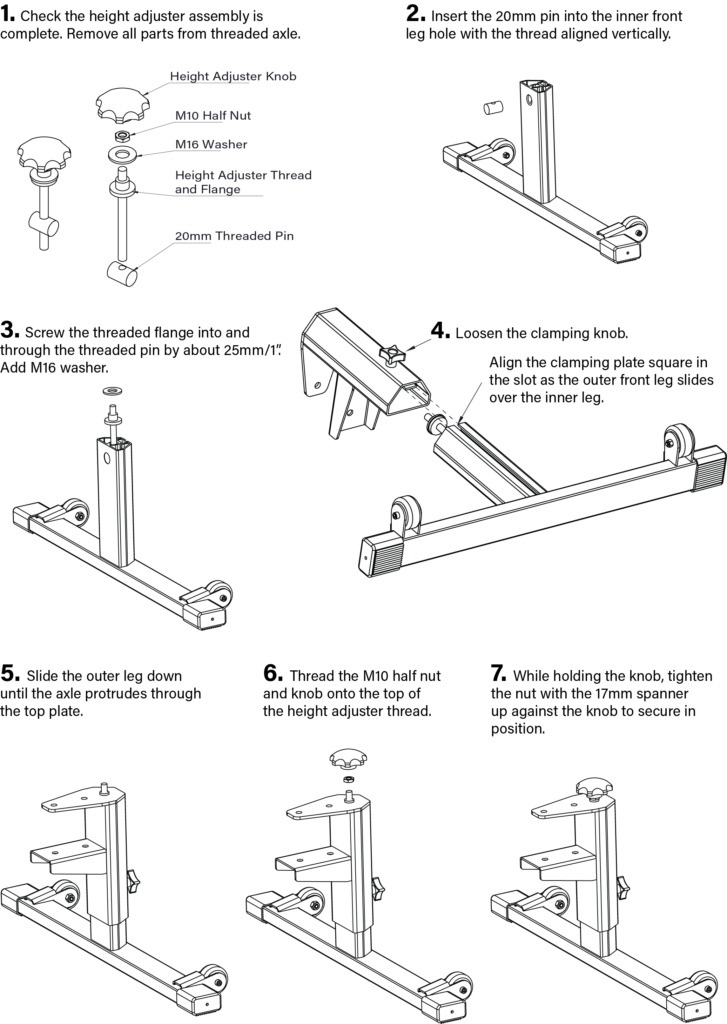 Step 3: Front assembly to rails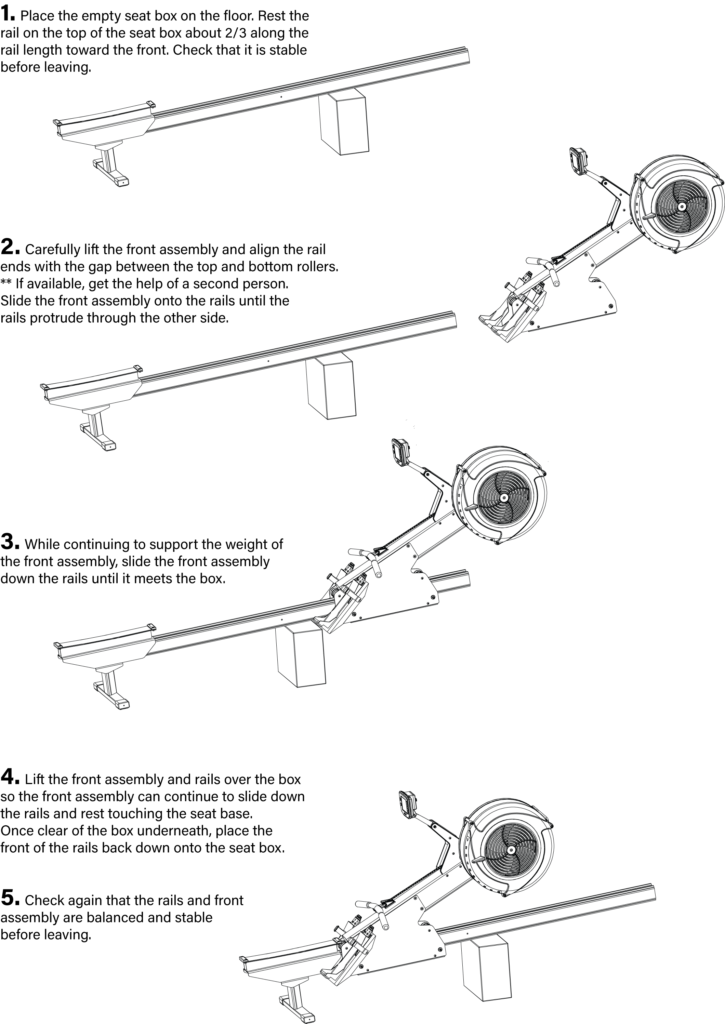 Step 4: Front leg to rails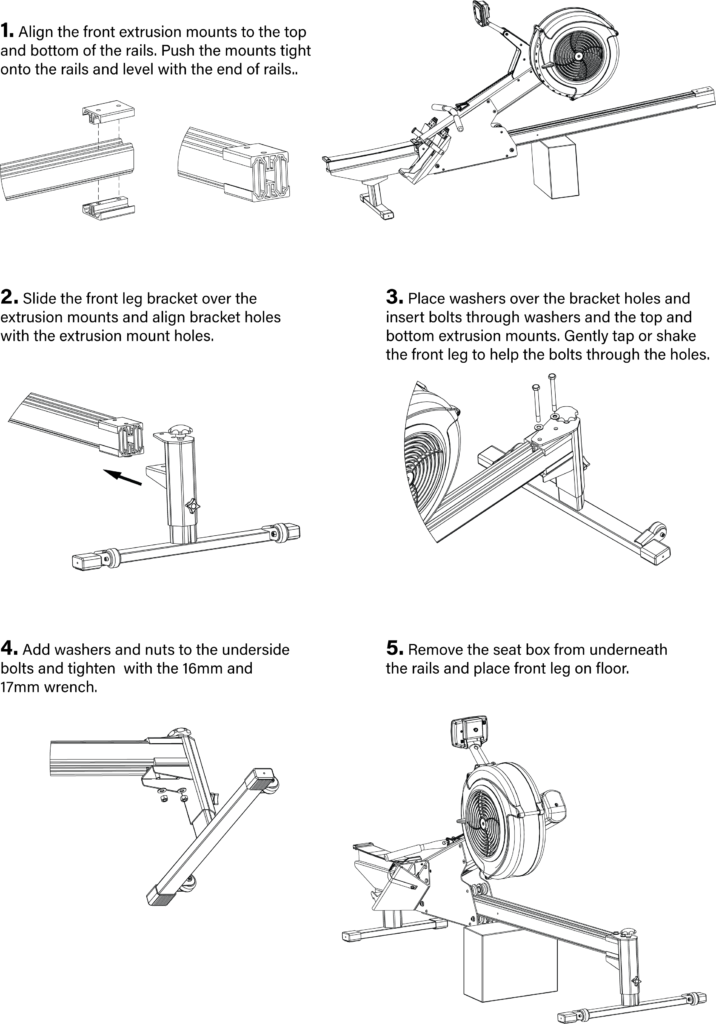 Step 5: Seat to seat base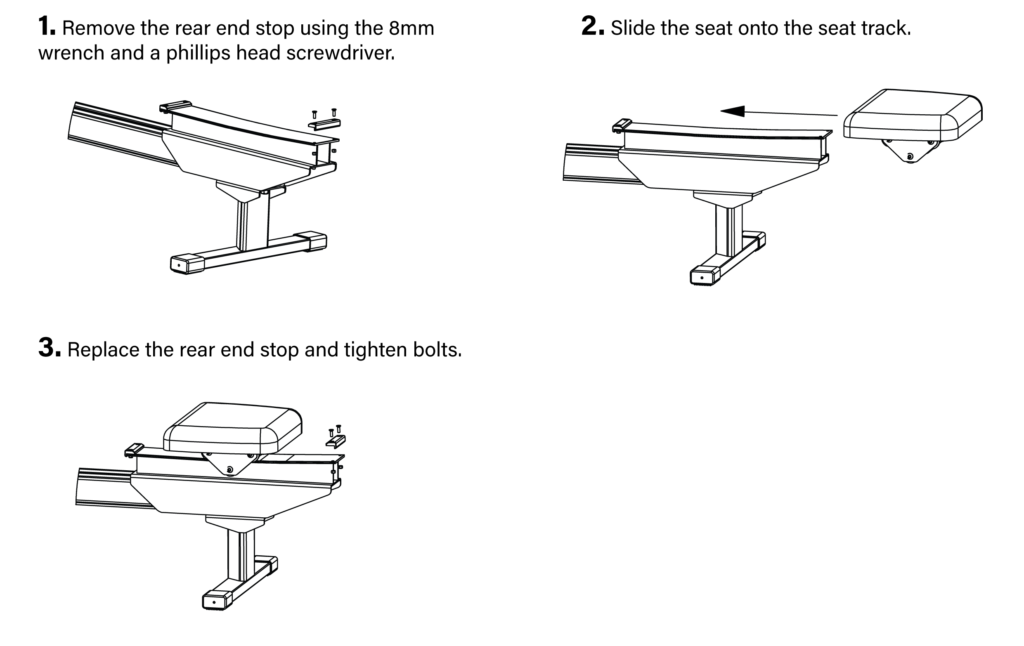 Assembly complete